Why Choose a Certified Arborist?
5 Reasons to Use a Certified Arborist

Trees are a beautiful natural addition to any home or business. However, many property owners do not realize that keeping your trees healthy is an important part of having trees as a part of your landscaping. When you are taking care of your trees, it is important that you hire a certified arborist. Here are five reasons why you should always use a certified arborist for your tree care.

To become a certified arborist you need at least three years of experience

Experience is essential when it comes to tree care. When hiring a certified tree care professional, you can rest assured knowing that you are going with experts who have years of experience in their field.

Protect your property value

Your trees are worth quite a bit of money when it comes to the value of your home. Hiring a certified professional will help you protect the investment that you have on your land. This is especially true when you are about to lose a tree. Instead of having to remove one of your trees, a certified professional can help you heal this tree, in turn, keeping the value in your home.

You are

hiring a professional

who understands the complexity of trees

Trees are much more complex than what meets the eye. You may not even recognize a problem with your trees at an experienced professional would be able to detect. This will help you take care of problems within your trees early on before they become too big to handle.

Planning for future trees

Trees are very large plants that have much of their mass underneath the ground. If you plant your trees too close together, you could risk the health of these plants as they may be fighting for important nutrients. An arborist will help you understand the layout of the yard you have to work with. Instead of trying to plant trees on a whim, an arborist will be able to raise your property value by helping you plant your new trees in the right area.

These certified professionals are licensed and insured

Whenever you have a professional working on your property, you need to make sure that you are not liable for any injuries that take place. Certified arborists are licensed and insured. This will take the pressure off of you as the homeowner. If any accident takes place on the job, their insurance will take care of it.

These are just a few of the many reasons why you should use a certified professional when you are hiring an arborist. This will help you feel confident about the health of your trees and any future landscape planning you might have in mind.

---
Powered by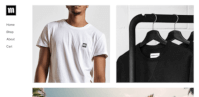 Create your own unique website with customizable templates.